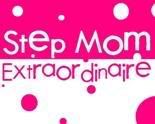 Story Fort has offered Step Mom Extraordinaire a prize which I can't ignore. I want to win it for my kids who will surely fight for it and fight about it, once I win.
The prize: A full digital copy of an interactive book with the title, " What is Bothering Carl?
"
Joining the giveaway is simple. Please go to Step Mom Extraordinaire's Blog to learn how.
Giveaway ends on June 8, 2009